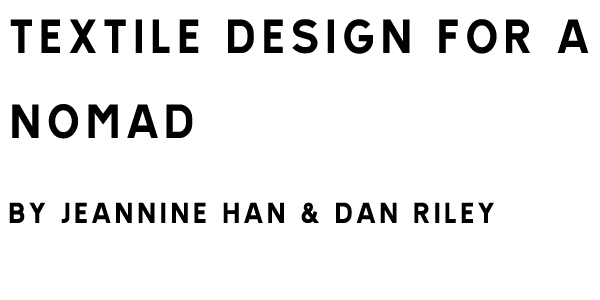 Textile Design For A Nomad, by Jeannine Han & Dan Riley of the Swedish School of Textiles 2010. On exhibit at the Nordic Museum in Stockholm February 25-June 2010.
Below you will find videos of the project. It is a textile fabric that allows users to play it as an instrument. The perfect clothing for a travelling nomad interested in communication and fraternity with other nomads. It also is a great way to pass long nights under the stars in the wooded valley.
More information about the project can be found on Jeannine's blog at unibrow.scientificsciences.com
Here are some blog posts and news articles kind of describing the project (though not always correctly):

Engineering & Technology Magazine
National Geographic (Blog)
Discovery Channel Blog
Talk 2 My Shirt
Gizmo Diva
The Institute of Engineering & Technology
Science Daily

Rebroadcasts:
Innovations Report
Informationsdienst Wissenschaft
German News Feed
Eurasia Review? (not sure what this is)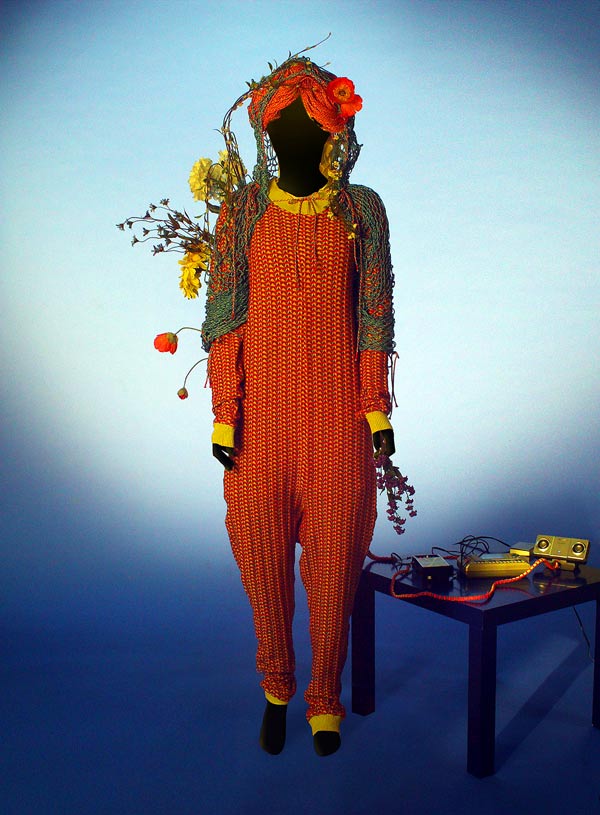 (Click for High-Quality) Photo by Dan Riley


Inquiring parties may inquire to

for inquiries.